The owners of The Press Room in downtown Phoenix have announced that they are packing up their stage and bringing the popular concert and event venue to a new, larger Tempe location.
The news of the move was published in the the social networks of the place on Monday, September 13, just days before this weekend's Full Moon Festival is scheduled, its first event in nearly nine months. According to the announcement, The Pressroom, which was located at Fourth Avenue and Madison Street, will move into a 40,000-square-foot event venue, warehouse and practice space at 3125 South 52nd Street in Tempe.
It is scheduled to reopen on Saturday, September 18 for the last full moon festival.
The property currently houses 3125 Studios and event venue, which has functioned as an indoor and outdoor event space, film production studio, and rehearsal space for local bands and musicians. (Steve Wilkinson, co-owner of the business, said Phoenix New Times will become a member of the Press Room).
The announcement also indicated that "24-hour construction" is underway at The Pressroom's new Tempe location in preparation for its reopening this weekend.
More than a dozen upcoming concerts have been announced for The Pressroom in the coming months, including concerts by rapper Drakeo the Ruler on Saturday, September 24, local folk-punk legends AJJ on Friday, October 1, and metal band We Came As Romans on Friday, October 15. October.

The press room is owned by local nightlife entrepreneur Narender Raju (who also owns Tempe's Aura nightclub). You haven't hosted an event since it was closed by the Arizona Department of Health Services in mid-January for failing to follow COVID-19 safety protocols during a packed concert by rapper Polo G. (The venue's liquor license has been suspended since the incident in connection with the closure, according to Arizona state records.)
Calls to The Pressroom management were not returned until Monday afternoon.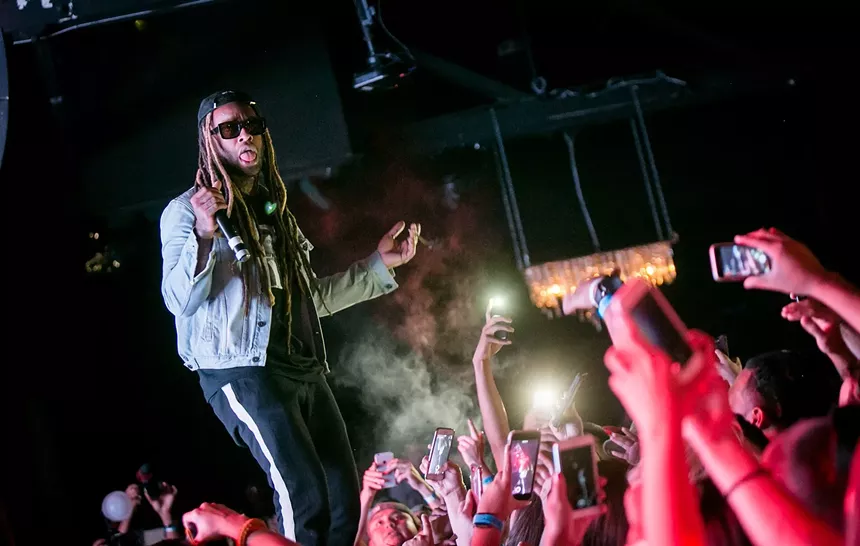 So why is The Pressroom moving to a new location? One factor could be the sale of your old location to Maricopa County.
According to Public records from the Maricopa County Recorder's Office, the county purchased the 40,481-square-foot lot where the site was previously located from Wisotsky Family Trust, its previous owner, in October 2020. The amount of the sale and other details were not disclosed.

It is not known what the county has planned for the building. The historic Wakelin Grocery Warehouse, which was located to the south of the property, was shot down in July 2020 and the earth is now owned by Maricopa County.

Jessie Caraveo, a county spokeswoman, said New Times More details on the sale and future plans of the property will be received by email.
.